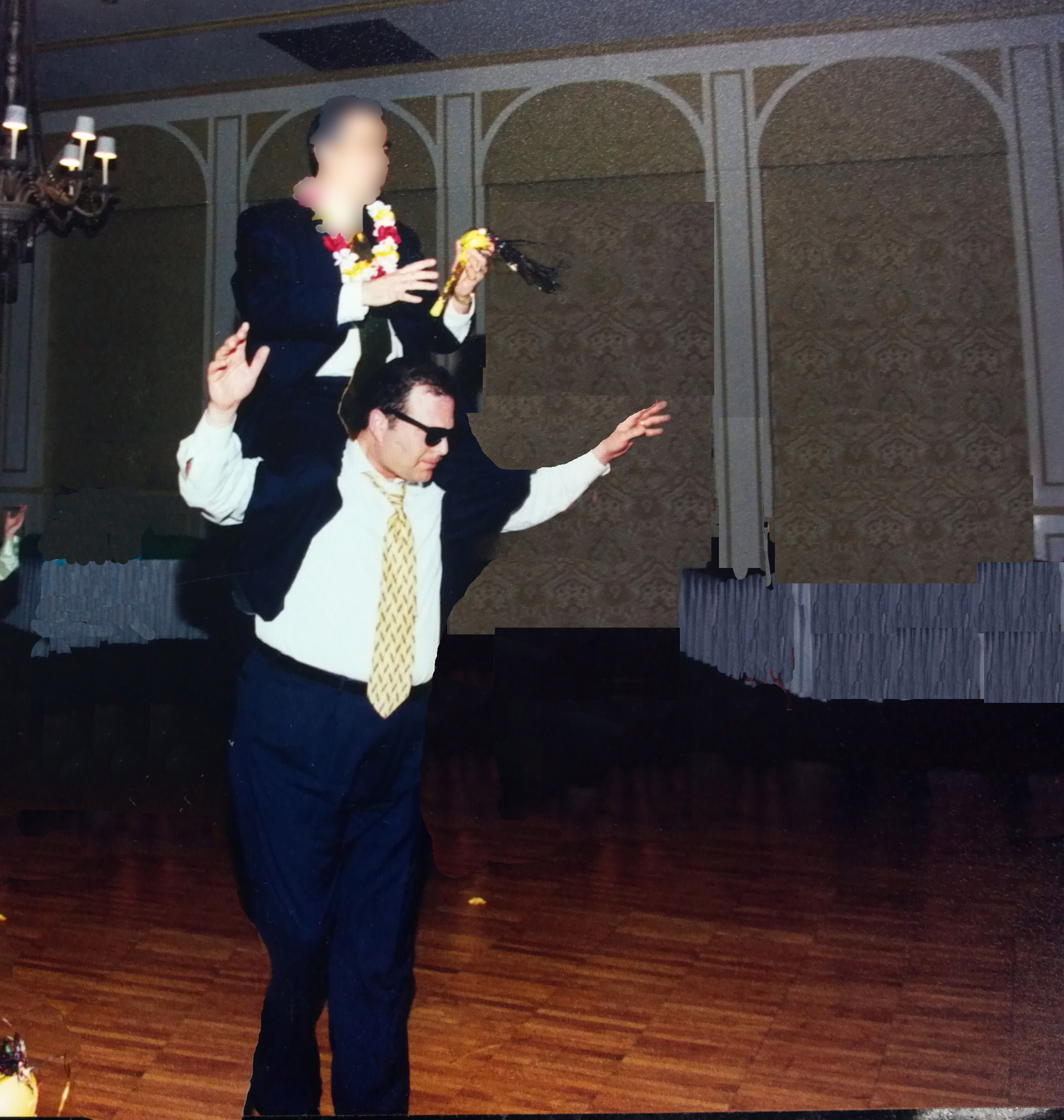 Dr. Sarno,
Beginning in February 1996 I was unable to stand straight, was in EXTREME pain in my back and right leg and taking prescription narcotics to try to manage pain. I had an MRI whereby I was told I had a ruptured L5/S1. I tried injections which provided no relief. I had 2 doctors tell me the only way I would ever get better was through surgery. I read your book, "Healing Back Pain" and finally saw you in September. You diagnosed me with TMS. I attended the group sessions and also went to a psychologist (Dr. Sherman) who specializes in TMS. On December 16, 1996 I was finally pain free, standing upright and off the pain medication. The picture I have sent was taken in February 1997 (I am on the bottom).
I had a recurrence in 1999 that lasted for about 6 months. I was pain free for about 9 years when in 2008 I had a recurrence. I went to a pain management specialist, as you were out of town and I wanted medication to try to relieve the pain. I told him I will be his worst patient as I only need pain medication to help get me through the next 3 weeks as I was going to be traveling allot and I believed my pain was mentally not physically induced. As part of his condition to prescribe me medication I had to agree to get an MRI. With my schedule it took about 6 weeks for me to get the MRI and by then I was 95% better. After reading the results of the MRI my doctor told me that not only do I have a problem with my L5/S1 but I have a problem with my L4 and I have arthritis. I asked him what he recommended and he said bed rest, physical therapy and to continue with the medication he prescribed. I told him I was basically pain free and I asked him how he can explain that. He told me he could not. I have been pain free since then.
Dr. Sarno, thank you for helping me avoid unnecessary and potentially damaging surgery and for helping me become a mentally stronger and together person. You are truly a special person and I wish you and your family good health and only the best life has to offer.
Joel