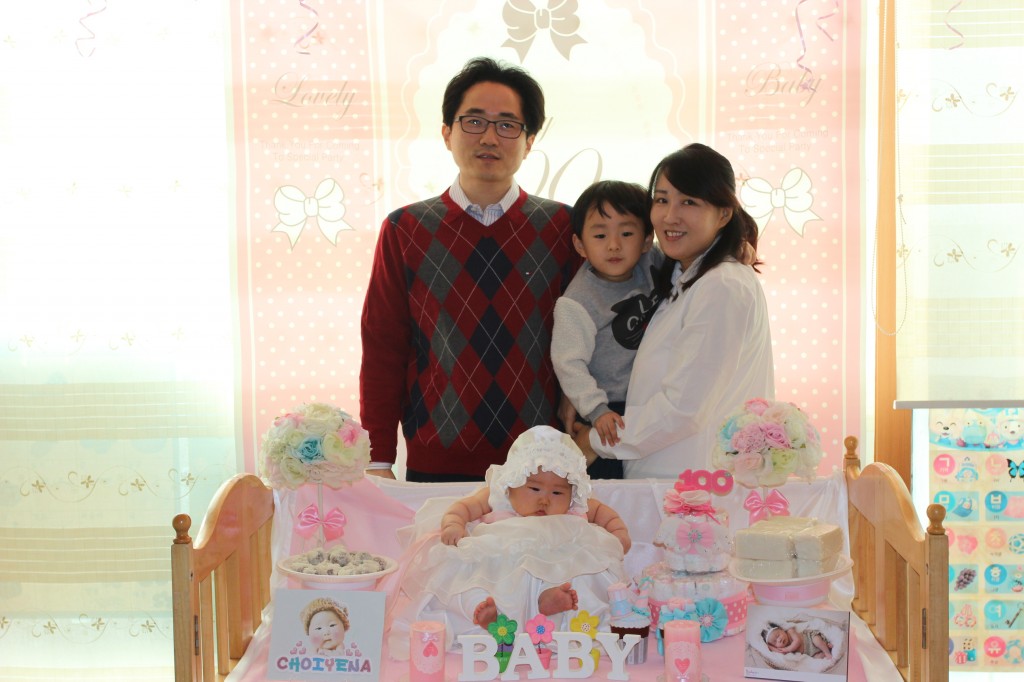 The following is Woojin's original letter to Dr. Sarno written in Korean, his native language. An English translation of his letter is below it.
안녕하세요
존 사노 박사님!
저는 한국에서 두 아이를 둔, 한의사입니다.
2012년 겨울 무렵부터 아프기 시작한 허리가, 2013년 5월경부터 심하게 아파지기 시작했습니다. 병원에 가서 진단을 하니, 허리 디스크라고 하였습니다. 직업이 한의사라, 친구,선배들 한의원 다니며 침과 한약으로 치료도 해보고, 양방병원 치료도 여러 방면으로 해 봤으나 그리 큰 효과를 보지 못했습니다.
여름에는 가벼운 윗몸일으키기를 하다가 흉추부위(등허리)에서 "뻑"하는 소리와 함께 숨쉬기 힘들정도로 고통스러웠습니다. 이때부터 고통의 시작이었던거 같습니다. 이후 경추부(목) 통증도 새로 생기도, 팔꿈치, 손목, 무릎, 발목 등, 몸의 큰관절들은 다 고장이 난 듯 통증이 심했습니다. 2013년 11월 경부터는 통증이 더 심해져 집에서 꼼짝없이 누워있기도 했습니다. 서 있기도 힘들었는데, 당시에는 하루에 서너차례 집앞 공원 산책정도만 했습니다. 그 무렵 둘째 딸도 태어났지만, 아이 안기도 힘들어서 너무 괴로웠습니다. 병원 검사도 몇 번 더 했습니다. 증상의 양상이 강직성척추염(ankylosing spondylitis, bamboo spine)이 의심스러워 두번이나 검사를 해봤으나, 아니라고 진단받았습니다. 통증은 심한데, 진단상 그리 심각해 보이지 않는다는 얘기만 들었습니다. 그렇게 겨울을 지내면서 단지 재활이라고는 공원 산책만 했습니다.
크게 차도를 보이지 않아, 굉장한 실망감과 우울감, 가족들에게 미안함으로 힘들었습니다. 게다가 더 심해질 것 같은 공포감도 컸죠.
어느 날, 친구가 읽어보라고 선물해준 사노 박사님의 책, "The divided mind" 를 읽게 되었습니다.
TMS라는 자가진단을 내리고, 책을 읽고 걷기 시작하는데, 정말 놀랄만큼 통증이 줄어들었습니다. 걷기도 수월해졌습니다. 너무 놀라워서 책을 꼼꼼이 정독했습니다. 그 이후, 걷는 시간과 강도를 늘리고 있습니다.
"reservoir of rage"의 개념을 받아들이는 것만으로도 통증이 많이 줄어 너무 놀랍습니다.
2014년 4월 2일이 제 인생의 터닝포인트 날입니다. 이젠 희망이 생기고 즐겁습니다.
비록 멀리 한국에서 편지를 쓰지만, 사노 박사님께 무한한 감사와 존경을 드립니다.
누나네 가족이 볼티모어 살고 있어서, 지금 할아버지, 할머니, 제 아들 셋이 여행을 갔습니다. 그 곳에서 제 부모님과 아들, 누나네 가족도 사노 박사님께 감사해 하고 있습니다.
미국에 가게 된다면, 꼭 박사님을 뵙고 인사드리고 싶습니다. 행복하고 건강하게 사시길 기도합니다.
2014년 4월
한국에서 최우진 드림 (woojin choi)
---
The following is the English translation of Woojin's letter to Dr. Sarno.
Dear Dr. John Sarno,
I am a herbalist/oriental physician in Korea and the father of two small children.
I started having back pain since Winter 2012, and it grew severely from May 2013. My doctor said it's a disc herniation. Since I'm a physician of oriental medicine, I went to numerous famous acupuncturist and herbalist but did not see much improvement.
In Summer 2013, I heard a breaking sound in my upper back (thoracic area) while doing sit-ups, and a literally "breathtaking" pain started. I think this was the beginning. The pain appeared in neck, elbows, wrists, knees, ankles as if all the important joints are all broken. I could not even move but just stayed home because of the pain since November 2013. The pain was so severe that it was hard to even stand still. I could barely walk around my house for short 3-4 times a day. My daughter—the second child—was born around that time, but I could not even hold her in my arms because of the pain. I had several more medical inspections. The symptoms were similar to ankylosing spondylitis, and I went through a complete medical examination for it twice. The results were, however, negative. I was only heard that the results do not show anything significant although the pain is severe. I could only do some promenade around my house for a rehabilitation that winter.
As there was no improvement, I was very disappointed, depressed, and sorry for my family. And the fear—what should I do if the pain grew more and more?—was enormous.
One day, my friend bought me your book "The Divided Mind." I diagnosed myself as having TMS. I started walking right after finishing your book. Gosh, the pain was significantly less. I could walk easily. It was really surprising, so I read your book with care again and again. I am increasing the walking time and distance little by little.
I was very surprised that the pain decreased much just by accepting the concept of "reservoir of rage."
April 2, 2014 is the turning point of my life. I now have hope and am ready to enjoy my life.
I can only send you this letter at the other side of the globe, but I give you sincere thanks and respect.
My parents and my son are visiting my sister's family in Baltimore now, and they thank you very much for your work and how it helped me.
If I have a chance to go to the States later, I really want to meet you in person. I pray you stay happy and healthy.
Best regards,
Woojin Choi