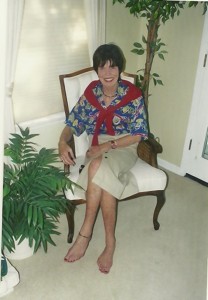 Dear Dr. Sarno,
Of all the untold legion of people you have helped, all of your books were written for only one person in the entire world: me.
I read MBP in 1988. At that time I had been reduced to abject terror by well regarded doctors here in the San Francisco Bay Area.
It's been 31 years of back pain now and I have voraciously devoured all books and materials by you and your wonderful disciples.
Two years ago, I got a computer and you, Doctors Dave (Clarke), Sopher et al., suddenly came alive, in a new way, through the dear voices of the more seasoned and grounded TMS'ers of the Forum & Wiki.
I thank you for all of them. Perhaps it will be the fiery passion of Steve Ozanich's strong writing and personality that will finally catapult me over the top. I will never give up, especially now, after hearing the voice of a fellow 30 year sufferer.
I cannot find the words to thank you for beginning to change the face of medicine by patiently and generously shepherding your colleagues. If only your books were required reading in all Medical Schools.
Insight is born out of suffering. Thank you for having the guts to share yourself with all of us.
I am sorry that New York City has always been off the geographical radar for me. I'm sure all I've ever needed was your stamp of authority in person!
Best wishes to you and your wife in this new & ever challenging phase of your life.
You will remain in my heart until the day I die.
Sincerely,
Caryl